My great grandmother's maiden name was Alden. And "everyone" always said that through this line, we were descendants of the John and Priscilla Alden from the Mayflower. I decided to prove it. I did and you can too!
1)Study MayflowerSociety.org and Your State Mayflower Society
What is required? What are the steps? How much does it cost? Get an idea of how much work and research this might take you.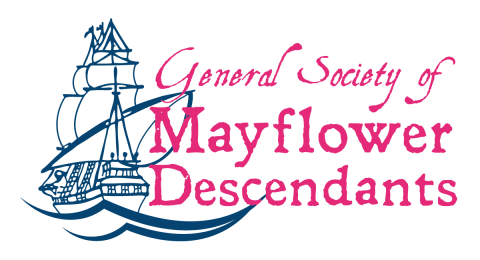 2)Preliminary Application to National
I did not find a relative with a Mayflower Society membership. So I decided to pay $25 and send in a preliminary lineage review through The Mayflower Society. This didn't take too long and clearly stated how far back I needed to prove lineage for my family. I felt it was a way for me to know if this application was a possibility. For me, it was worth it. If you have a family member who has a Mayflower Society member number, you will not want to do this.
3) Research: Start with Your Generation
Work to get birth, death, and marriage certificates for the persons required on the application. This starts with you and your spouse, then your parents, grandparents, etc in the line leading to the Mayflower ancestor. At a certain point, finding vital records may become impossible. It did for me, and that worried me. In my case, birth certificates had been lost; and death location was unclear. So I studied the list of acceptable proof on my state Mayflower Society site and began to search for other ways to prove birth, death, and marriage.
4) Get Any and All Documentation from Family Members
Bibles, letters, pictures, wills, vital records, etc. My uncle who lives in another state had a Bible that the family called the Alden Bible. He scanned it for me and I transcribed it. This was used as a source. But used alone, it wouldn't be enough. So I kept looking.
5) Work with Local Genealogy Societies
In my case, the local genealogy society was able to give me obituaries that were not available to the public. This opened up more possibilities. I also visited the cemetery in that county (an hour away) and took pictures of the tombstones applicable to the missing documentation. Census records became key to my success. I was missing an important census record and the local society had a copy that I couldn't find on ancestry.com. This local society also had a published family history book which gave me another source for birth, death, and marriage where there were no vital records. The published family history of an Alden's spouse gave me proof I needed. So remember the spouse's family can be a means of documentation and proof.
I used other sources including internet sources to lead me to my final conclusions, but many of those sources were not allowed to be used for the application. I did not send in the application until I had what I hoped was enough proof at every generation level.
My state Mayflower (volunteer) genealogist scoured through my records and sent me required corrections and items that needed clarified. This took some time and patience on my part. But it was worth it. When my application was sent to the national Mayflower Society, it was accepted. Now all my relatives can say with reasonable proof that they descend from John and Priscilla Alden.
My last advice: be patient with the process (it's not quick); be organized; be thorough.
It's so much fun!!
Kim has a passion for Genealogy. After retiring from a career as a teacher, administrator and education consultant, she spent the past several years doing extensive family research. She is a newsletter editor for the Illinois State Genealogical Society and the Peoria County Genealogy Society. Kim is also a member of the Peoria Chapter of DAR Daughter of American Revolution and a member of the General Society of Mayflower Descendants.