The genealogy timeline chart is great for documenting a family tree unit in a form that is is simple to understand.
Three generations are represented in this form, where you also can identify family events over a 100-year span.
Each sheet can be used for a specific family name, group and tree. This allows you to focus on events that occur for 3 direct generations that include parents, grandparents and children.
Tip: Use a different sheet for each husband and wife you want to track otherwise you may run out of room. The tall columns are designed to document major family events that occurred over the last 150 years. Included in the PDF form are pre-filled date ranges from 1850 through to 1950.
Download Family Data Sheet and Timeline Chart – PDF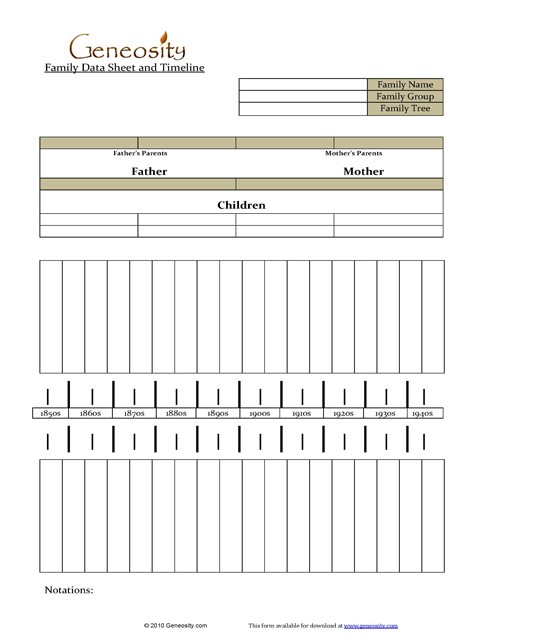 A premium version of this form is available with electronic form fields (along with 16 other forms). The premium version allows you to type in data into a PDF form to save, share and print.