This record is designed to document critical information about any individual during your genealogy research.
Along with the basic name and birth information, this free form also allows for room to record marriage information, children and death information.
With two spaces provided to document information on separate individuals, this form is a must-have for any genealogical research.
This form includes an extensive level of detail for a comprehensive individual record.
Download Individual Genealogy Record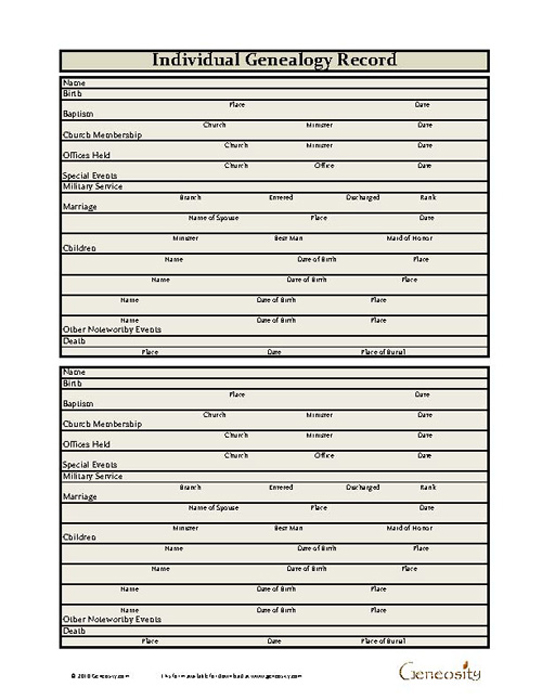 A new version of this genealogy record with electronic form fields is available as part of our premium genealogy forms bundle. Click the button below to learn more.