Maintain consistent genealogy records of family groups using a family group form. This professional quality genealogy form is created to document each member of a family unit. This form lets you document critical details of a family members life such as birth, baptism, marriage, death and burial information.
The top section is used for data of the mother and father with a space for children below. The very bottom provides a few lines to make additional notations.
Download Family Group Form PDF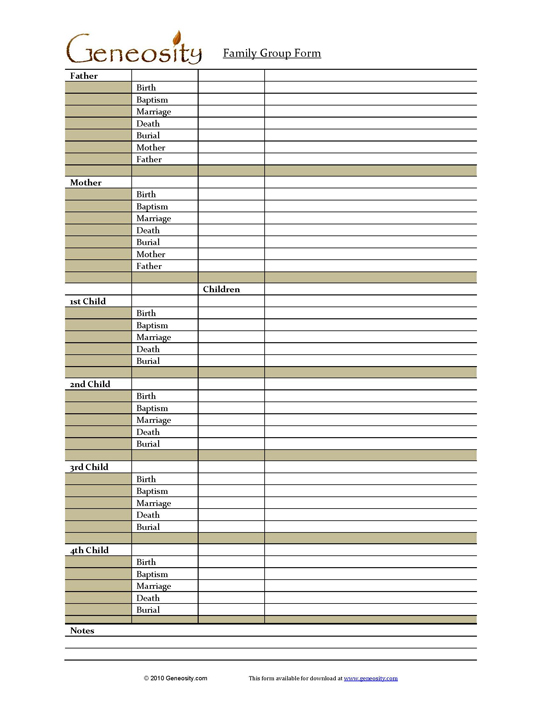 The column headings are open as each specific event may have various types of data. For example, you may want to put birth date in one cell and birth place in the next cell. A similar format can be used for any of the other events. For burial you may want to add the cemetery or funeral location.
Tip: Up to 4 children can be documented. If the family has more than 4 children, you may print another copy and staple or paper clip these forms together. It's a good idea to just copy the mother and father information and write down the number of total pages in the notes section.