One of the most effective ways to get genealogy information is by interviewing your family members. Unfortunately, we often chat with them without taking notes. If we take notes, its usually just scribbled on a piece of paper.
We created this free two-page Genealogy Interview Form to provide a record for each individual you interview. The table at the top includes the basic information about the interview then information about their origin and direct family members. Most common information such as education, profession and military background is included on the front page as this data should be asked at every interview.
The front page includes an area to summarize the interview for quick reference. One of the key questions is to ask your family member if there are any other individuals they would suggest interviewing. So we added this question to the bottom of the first page.
Download Genealogy Interview Form – Microsoft Word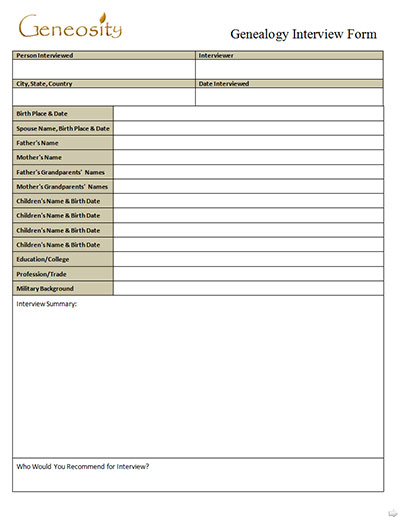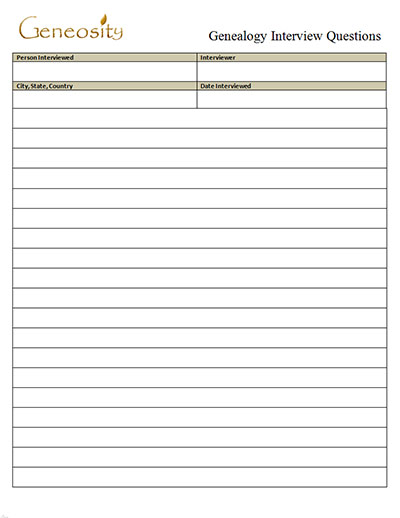 The second page allows you to add a heading and provides blank spaces for you to add your own interview questions. The file is in Microsoft Word format so you can edit the form and fill in specific questions. You can save different version of the second page and print it multiple times.