One of the most rewarding types of ancestry and family tree research is conducting the genealogy interview.
If you haven't added this to your task list, you're missing out. You're also in for some really nice surprises!
These 3 tips below, will help make this experience a total success.
Choosing Who To Interview
Elderly relatives are a frequent and the most obvious choice. Also consider middle-aged relatives who may remember stories from those that have passed.
Additional options are some of the more distant relatives that aren't often on your radar, in addition to elder family friends, previous neighbors or anyone that may have had a relationship with the family that you're researching.
For identifying these potential sources we can look to census records and birth, death and other public genealogy records. In these we'll find the names of individuals that lived nearby and others that were close enough to the family to be included as a witness, sponsor or godparent.
What can make interviewing really fun is interviewing two people at once!
If you have a pair of elder siblings or cousins chatting, almost every time there will be a fragment of a memory brought up by one that the other remembers vividly but would never have thought about the event or story otherwise.
In the "remembering" department you'll be impressed to discover how well they feed each other tidbits to collaborate on.
Prepare Open Ended Questions
Include a number of open-ended questions that leaves the person being interviewed to ability to elaborate. Factual questions are really important, such as dates and names, etc.., but often you can gain as much value from open ended questions also.
There's no better way to shake the nuts and fruits out of the family tree than by asking good open-ended questions. Here are some examples of good questions to ask:
How would you describe the type of person that a certain family member was?
What's your most vivid memory of a certain family happening or event?
Why do you think a certain family event or choice or relationship dynamic happened or existed?
Who were the "out of touch" relatives and cousins that you didn't see or hear about often, and why was that the case?
What friends or acquaintances of the family were treated like family and why?
Who was the oldest surviving relative that you remember from when you were young, and what do you remember about them?
Who else would be useful for me to interview, and what would they be able to share with me?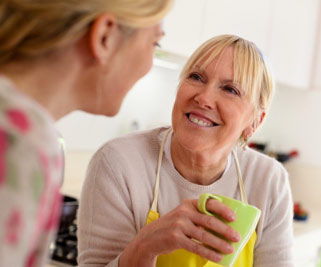 Family stories can go hand-in-hand with genealogy and family tree research. If you do enough interviewing you'll learn the names of connected individuals you'd never have considered or known about. Meanwhile you'll gain a feel for the lifestyle and disposition of ancestors in your line.
There's absolutely no doubt that the blood and certain characteristics of these individuals are still present and flowing in your own blood. If you doubt this just ask a seasoned family historian about intriguing parallels in personality and physical attributes passed from one generation to the next, and the next.
Plan Your Documentation and Keep a Record
Family history discussions often fall off track and change subjects that aren't in line with the goal of the interview. Planning in advance the specific questions to ask, and keeping careful notes as to the responses of these questions is important.
If you don't have a way to record the interview, then download our free Genealogy Interview Form in Microsoft Word. This should get you started.
It's wonderful to hear the stories and other details but we have to remain disciplined at the same time. You should plan your interview carefully and make note of exactly what information you're seeking ahead of time. Follow this list as a checklist that you fill in and continue to the next topic during the interview.
Be sure to collect the who, what, where, when, why, and how information carefully. Keep in mind that when you're collecting an oral history that you're observing what people can remember to the best of their ability. The interview may present some inconsistencies in data. Be careful not to absurdly correct the person you're interviewing. Just roll with it and be very respectful of them.
When an elder family member is asked to do an interview this is taken as a compliment. In effect, they are the teacher and you are the student, or at least this is often the viewpoint of the person providing the interview. It's an honor for them to be asked to do this, so do your best to show the deep respect they are looking forward to.
Don't initiate an interview without a pointed goal as to what information you hope to attain. It can help to communicate in advance what the pertinent details you'll hope to learn about. If there's any preparation needed, you'll get far better results from previewing the goals of the interview ahead of time.
It is also very important for you to be prepared! Make sure that you're as familiar as possible with the names and events that may make their way into the conversation. Be prepared that the contributor may reference someone as Jack instead of John, use nicknames and other indirect references also.
For best results keep a list, worksheet and/or other supporting documents necessary to collect and organize the data you'll be accumulating. Keep a notebook handy so that you can take notes continually. Interview discussions often "circle back" to a previous topic. If you make note of the names mentioned and the byline of topics it will be easier to keep the conversation on track and prevent repeating items that were already mentioned for the sake of clarity.
Some Other Thoughts for a Successful Genealogy Interview
Please be respectful of the amount of time that you're asking the contributor to give you. That's where your preparation can help.
Interviewing for genealogy and family tree research is one of my favorite activities. I try to keep an active list of people that I can and should interview, and try to do interviews with new people every few months. Interviews can provide insight and information you'll never find anywhere else.
If you keep good records and notes of interviews you'll really be providing future researchers with an invaluable resource and source of interest.