A frequent complaint in genealogy research is "I would love to learn about my family tree but I can't afford professional help or the fees all these websites charge". The amount of money you can spend is inversely proportional to the combined volume of time you're able to spend doing it AND how resourceful you are. Money and time must be spent and that is just a fact. Play it smart, however, and there are some great things that can be accomplished with relatively little money.
Genealogy research can be done very efficiently and without spending a lot of money as long as you follow a plan. A methodical plan that includes requesting critical records from the counties or states can take considerable time. As this is a disappointment for some, the advantage is that this research is spread out over time, and over a period doesn't amount to a very significant cost that is paid at any one time. Spacing out segments of genealogical research over time can prevent the occurrence of large, up-front costs and actually provides the academic benefit of having done the work properly, providing enough time to research side items and identifying other proofs for the individuals while you wait on the documentation to be sent to you.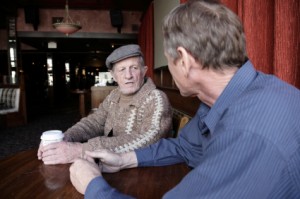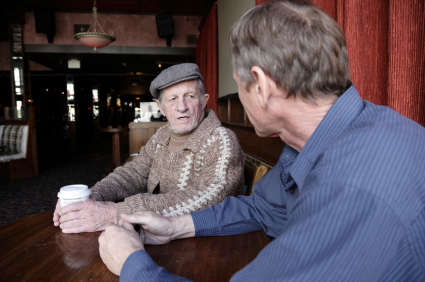 First Step – Interviews: Start first with yourself and your siblings. Begin your family tree if you haven't already with your own generation. Next move on to your parents. List all of the information available about your parents such as critical dates, locations where they have lived, where they were born, etc.. This research is free and may turn out to be the most valuable. Make yourself familiar with the interview questions that must be asked. Interview your parents or their siblings to gather as much information about their immediate families as possible. Learn early and practice religiously that rule of etiquette that you: (1. Very briefly share what you know so far, (2. Ask the individual about themselves before moving on to parents, aunts, uncles and grandparents. The less you know the person you're interviewing the more strictly you will need to follow steps 1 and 2. Complete the family tree with your parents, their siblings and their parents to the best of available knowledge. Some specific dates will need to be researched but you will have a great background of information to build from.
Interviewing grandparents and great aunts, great uncles or other relatives from that generation will be very rewarding. These are the individuals that will be the most likely to have met or known the previous generation of ancestors personally. Meeting in person is the best way to gather information however the most difficult to arrange. Please do yourself the favor of meeting in person with anyone from this generation you can. Ask them if they will be able to show you old pictures or marriage licenses, birth certificates, etc.. The information you'll be able to gather will be priceless. Bring a notebook, a camera and a voice recorder if possible. Ask to photograph or borrow and copy old photographs, documents or anything else that contains information of interest. Hand-held document and image scanners are wonderful for this purpose if you have one or can get access to one. Most will prefer that you do not take any photos or documents with you so these methods of copying information are very important to have. Take a photo of the individual you're interviewing if permissible.
Process the information you have so far:
Document every detail carefully.
Check for specific dates of birth and death if the individual that passed after 1961 (free) – Social Security Death Index SSDI
Look for grave listings and photos of gravestones (free) – Findagrave.com
Check with the county of birth to obtain copies of original birth and death certificates (Can cost from $5 up to $40 and may take up to six weeks. Some counties have records indexed or complete record listings online). You can do a quick, free search on Rootsweb/Ancestry to find out what county your ancestor is from by listing city and state. This site will also list several resources online that are specific to the county area.
Use FamilySearch.org to locate records pertaining to the family members up to the generation level you've reached. They will have information pertaining to births, marriages, deaths and numerous other items. Each record found will have source information that will identify what film or microfiche roll contains the copy of the actual information in the record. They can be viewed either at the Family History Library in Salt Lake City or can be ordered to be sent to a local family history center. You'll only pay the shipping cost to have the materials sent to your local center. Locate the nearest Family History Center

There are hundreds of genealogy sites that offer free information. Odds are that you could spend hours just trying to figure out which ones will contain the information we're looking for. Try these first to see what you can find. You'll quickly discover which resources are the most valuable and which ones aren't so much.