Don't forget the nearby graves
This adventure was a cemetery search and walk, really more of a treasure hunt. This treasure was a great aunt on my fathers side of the tree. She had been forgotten, the family had moved on, no one could tell me where she was buried. No one even knew her first name, just that my grandfather and uncle had a sister that had died at a really early age of around eleven or so. But I was setting out to find her.
I picked a weekend for good weather and my mother and I took off driving, going to cemetery after cemetery in every town like had already been searched. I had been told that others had looked in every nearby town where the family had once lived and had come up empty handed. There had to be something that had been missed. Where would they have buried her? At the the age of ten or eleven she may not show up on a census record. I had not been able to find a birth record or anything.
The Search and Adventure
I was learning a lot from taking off and just following the adventure as I did that day. Like be sure and take a good pair of walking shoes. Be prepared for any and everything, like the water sprinklers running and the ground being wet and muddy. It is also hard at times to find someone that will know about the cemetery, or where to start looking for that particular grave you are searching for.
In my case, I had no idea, all I had was a last name. I knew it would be a small child's headstone, someone around age ten or eleven (and that is if everyone's memories was correct). Those smaller stones are sometimes easy to spot but not always. Take plenty of water and snacks with you as well, especially in the hot months of the year because I walked all day long.
I try whenever possible to take my own pictures of the head stones for my family tree. So on my adventures I take my camera and write notes. While I walk, I go ahead and take pictures of each headstone that I walk past. Sometimes stopping to reflect about the person and think about their life. Each stone tells its on story, and some of the really old stones are so spectacular. Then I can share with others whenever possible because so many cannot drive that far or walk that much.
It is a really a good thing that I wanted to take pictures and walk by every stone on my hunt that day. It was getting late and we had been to five or maybe six towns. Always be sure and ask around town for small cemeteries out in the country that are not really on everyone's radar anymore.
On our last attempt for this day, I had come across a spot where many people had the same last name. Not the last name I was looking for but it got my attention. Why, because I had seen it in my tree at some point. It was surrounded by a small concrete boundary, so you knew that everyone in that area belonged to that same family. Even though there were different surnames on some of the stones. Some of the stones were now being overtaken by the growth of the trees. The trunks of the trees were pushing the old stones down and almost completely pushing them out of site.
Reading the Stones
I had to look hard for all the names, and some of them were sounding familiar. Then there was this one little stone that stood out! It had the right last name on it! Had I really found my treasure? That is what it felt like when I finally found this little girl, like I had finally found a treasure and her name was Ethel. How did I know it really was her? The parents names were on the headstone, thank goodness! I got online and she really did fit. All of the family in that large section were all her family (her great grandparents). They were also my family! She was no longer forgotten or lost. And the rest of those stones lead me to other people in that town that I could go talk to face to face. I was invited to one of their family reunions where I was able to gather so much more information and meet many new friends and family.
Turns out that because she had died so young that she had been taken to another town and cemetery where many of the elder families had been buried. Her immediate family had never even lived there. Those were her great grandparents and other family members. This trip had really been worth all the walking. She finally had a name, and she was no longer forgotten. She deserved that recognition! She had died just two days short of her ninth birthday, and now she had her spot in our family tree.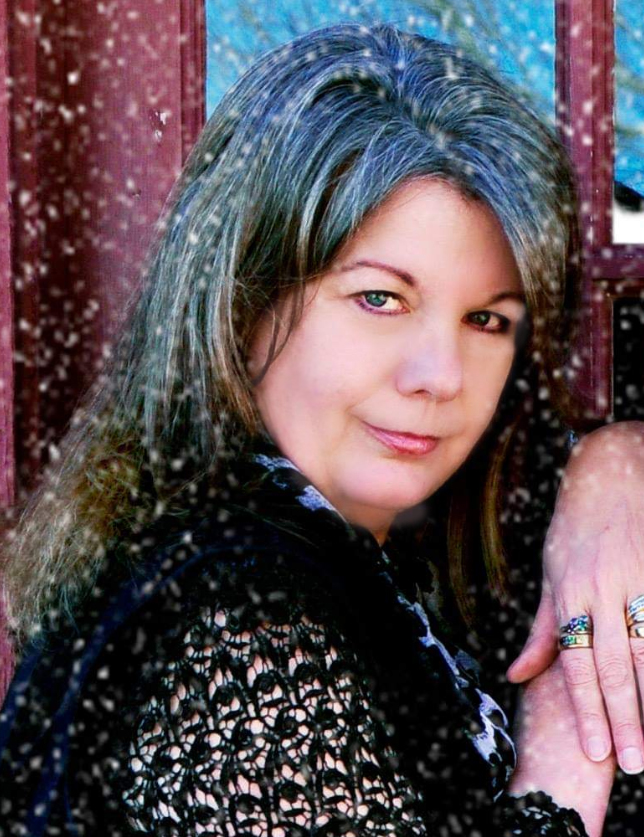 Jena spends her time researching her family tree as well as others. She travels, visits cemeteries and other historical places while gathering and collecting old photos, albums, scrapbooks and other pieces of memorable history to study and share. Jena is a retired teacher, has served as president with her local Historical Society, and maintains a community history page. She also loves photographing historical reenactments, cemeteries and historical places.