Aren't Grandmothers Great?
Grandmothers are the absolute best at keeping things. When it comes time to find all the family goodies just go look through your grandmothers things. There are always little boxes with all kinds of cute little clues to the past. Sometimes you'll find every funeral card of all the family and friends tucked away in an old book. The best one is the old tin cans that were always passed around at Christmas with the fruit cake in it.
Tin Cans
Those little tin cans of my grandmothers were full of surprises. Newspaper clippings from things that all her grand kids did or participated in to poems that she felt were important. My grandmother kept several newspaper clippings on her refrigerator as well. Verses out of the bible and papers with important dates on it. There were also all kinds of newspaper clippings of friends and family that had passed as well as other events that happened during her life.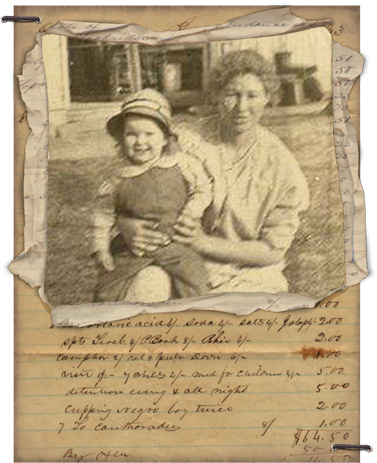 Thank you to our Aunt Clara Hamilton for making sure we worked on all of our family history and for starting out family tree all those years ago. The start of all the digging!
Cedar Chest
Another place to find information and things of the heart are in that old cedar chest. A women used to keep all of the important items in there. Sometimes we'll find a first pair of shoes from the children, or even the first dress or outfit. Sometimes a Christening dress or a baby book with a locket of hair tucked away in it. You just never know what will be inside those literal treasure boxes. Baby teeth and more we can go on…
I know one thing, if something was in there is was important to that person at that time and that makes it an important part of the family story. I have found little hand crocheted doilies and table cloths that are four or possibly five generations old. Sometimes we'll see hand towels or kitchen towels that are embroidered or cross stitched and were so loved and cared for that they were never used. They remained folded as keepsakes for many, many years.
What to Do With Them
I am now in the process of making shadow boxes with some of the items found. I'm taking the doilies and starching them so they stay stiff so I can pin them on the back of the box, and I'm adding different items about that person and a couple more on her line to the box. So it will be mother, daughter, and grandmother. In my case it will be my grandmother, her sister and my grandfathers sister. I will also add photos and maybe some old jewelry pieces along with some signatures and maybe a recipe card or page.
What ever you find in your family treasure chest just be sure to find some way to preserve it. Nowadays I take photos of everything just in case something happens. Another thing I'm doing is making a printed photo book of all the digital images so there are always copies to pass down to the next generations. Then most all of the original items if not on display will go into a safe for protection.
Another thing that grandmothers kept are all the cards! From Birthday cards, Valentines or just "I Love You" cards, I have found boxes full covering an entire life span. Some of these cards include a heartfelt note or a funny story about a recent happening. So what am I doing with all that LOVE that was mailed to my grandmother?
I'm taking them and making a book out of them, I just can't see tossing away all those memories showing all the love that was had for my grandmother. Plus a lot of the cards were from grand kids back when that couldn't even write very well. Those are the cutest so far.
Of course some of the items are dingy, dusty or have been damaged in some way. We have old photographs that are nearly washed out with age. I've been able to recover details with photo processing software in some cases. If you take a new picture of an old photograph there are applications even on your phone that may be able to bring back some detail. Then there are some that are beyond recognition and are unfortunately just lost in time. Surprisingly and fortunately these are rare.
In the end it is best to organize everything that you find in the best and most compact way that you can. Share what you've found with family members and always recruit their help in identifying certain items and unknown individuals from old photographs. These items passed down are priceless and can be carried on for generation after generation if they are handled properly. Handle with care!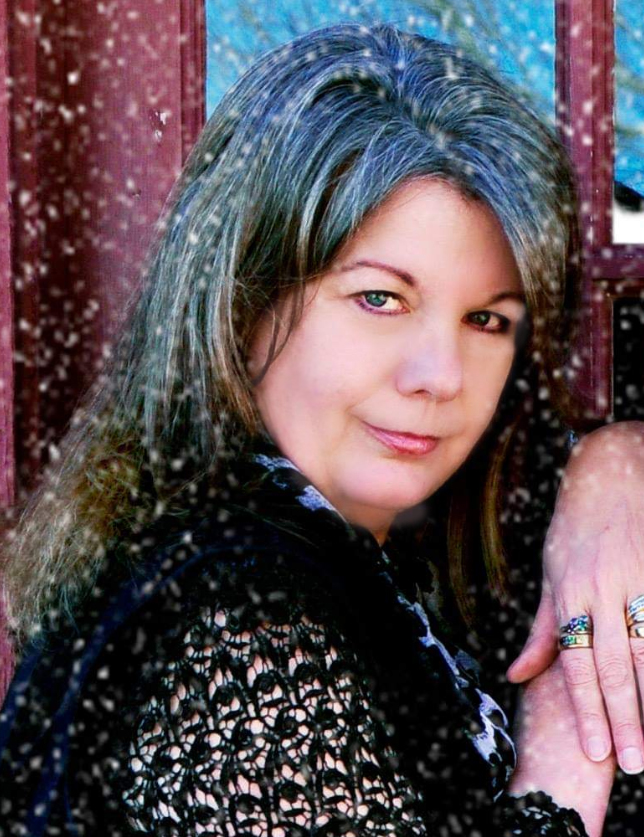 Jena spends her time researching her family tree as well as others. She travels, visits cemeteries and other historical places while gathering and collecting old photos, albums, scrapbooks and other pieces of memorable history to study and share. Jena is a retired teacher, has served as president with her local Historical Society, and maintains a community history page. She also loves photographing historical reenactments, cemeteries and historical places.