Below you will find the Husband Family Tree created in a bible-style format. Any husband or male can document their personal genealogy information with this record. You can trace up to four generations of ancestors on this form along with their dates and places of birth.
This form also gives space to record Christian religious information, such as date of baptism and confirmation.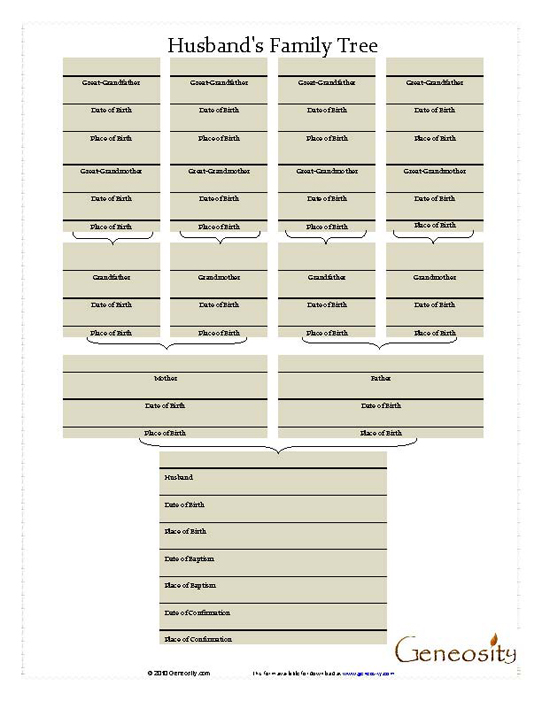 You will notice that the 4 tables at the top include spaces for both the parents who are the great grandfather and great grandmother of the husband. The tree then scales down to the grandparents then the parents of the husband.
Christian Baptism and Confirmation information is only noted for the husband. You can find the version for wife here.
Get the premium version of this form with PDF form fields (enter text in the form) as part of our forms bundle package linked below.