Any wife or female can document their personal genealogy information with this bible-style Wife Family Tree record.
Trace up to four generations of ancestors on this form along with their dates and places of birth.
The form provides space to include great grandfather and great grandmother with date and place of birth for each then moved down to grandparents and finally parents and wife.
This document also gives space to record Christian baptism and confirmation dates
Download Family Tree – Wife – PDF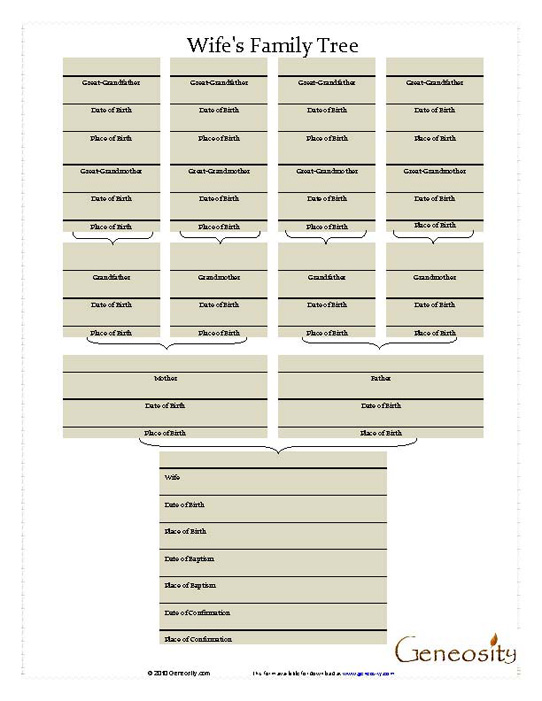 We also have a family tree for husband here. Premium versions of these PDF's can be found in our premium forms bundle by clicking the button below.