This genealogy chart serves as a quick reference to help locate available resources for specific time periods in Ireland.
The specific date ranges of genealogical resources. The research sources included on the chart are: Irish Census Records, Griffith's Valuation Records, Ireland Land Registry, Northern Ireland Property Records, Tithe Applotment Books, Civil Records, Catholic Parish Registers, Church of Ireland Parish Records, School Registers, Pension Records, Wills, Betham's Abstracts, Ship Registers, Historic Texts, and local sources. The time periods for these research sources are charted for easy reference.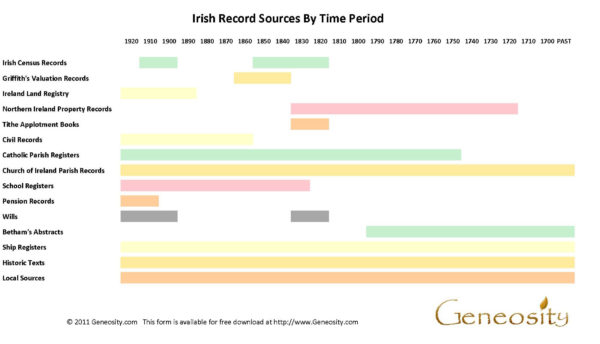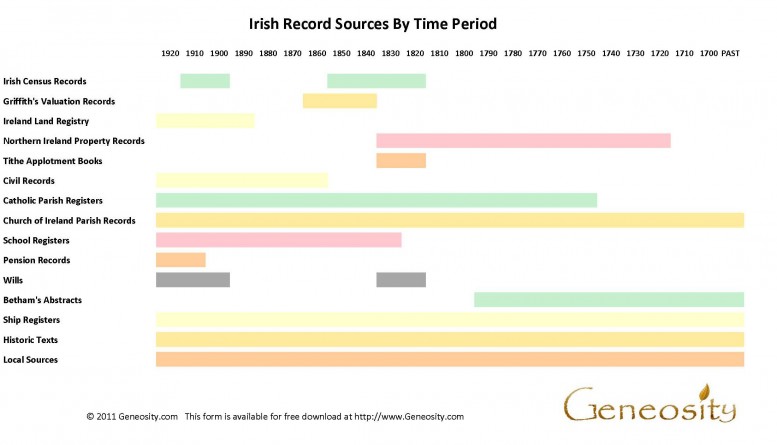 Download this genealogy form free.
Click here to download this form as a PDF file