Finding information about family members in the military when records were lost or destroyed.
Sadly, many of us, me included, have ancestors that were killed in the line of duty in the United States military during times of war.
Researching an individual's military service can be complicated if you're seeking out potentially missing military service records destroyed by the 1973 fire at the National Archives.
An Individual Deceased Personnel File can be a great tool to get around this lack of information.
What is an Individual Deceased Personnel File?
An Individual Deceased Personnel File, or IDPF, is a military personnel file created to document a military member's death and the actions related to the disposition of their remains. Each file is unique and can contain a wealth of information.
What information can be found in an Individual Deceased Personnel File?
An IDPF can contain a large amount of information that begins with the death of the soldier and ending with their final interment. The file can include documents like:
Report of Death. This will include details like date of birth, next of kin, home address, branch of service, assigned unit, date and cause of death.
Report of Burial. This will contain unit assignment, rank, and place of initial burial.
Fingerprints and Dental Records. These were used as a means to identify the deceased soldier.
Disinterment Directive. When a soldier died overseas, the family was given the option to have their deceased soldier buried in a United States Cemetery overseas or brought home for burial. This form was a record of the family's wishes.
Inventory of Effects. After a soldier was killed, their personal belongings would have been sent to the person listed as their next of kin. This is a list of those personal effects.
Official Correspondence. This would include letters as a means of communication between the United States Government and the deceased soldier's family.
How can the facts in an Individual Deceased Personnel File be used to tell a story?
It is easy to get caught up in the facts of an IDPF and all of the military bureaucracy; but by paying attention to the little details in the documents, a more personal picture appears. Many of the letters were handwritten by grieving family members and can paint a very moving picture of the impact that a war has and on the great loss felt at home.
The list of personal effects that were sent home can give a glimpse into the personality of the soldier. One of the most powerful things I've been able to do was to be able to look at the list of the effects that belonged to my uncle and to know that I have some of those things in my possession. My grandparents thought enough of those things to keep them.
Also, these files can put facts to family stories. Growing up, I had heard how my uncle died in Vietnam and my great-uncle in World War II. To see each of their IDPF files filled a lot of gaps in the stories I had heard and answered a lot of questions.
Where can an Individual Deceased Personnel File Be Found?
Copies of an individual's IDPF can be directly requested from the National Archives Website.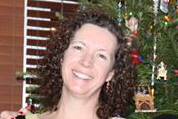 I have a love for genealogy, history, and research. I have been researching my family tree for over nine years. I enjoy documenting and preserving all of the family pictures, documents, and keepsakes that I have acquired over my years of research. In my spare time I enjoy making memories with my family, reading, spending time outdoors, and traveling to historical sites. I enjoy sharing my genealogy discoveries on my blog, http://www.amateurmodernfamilyhistorian.com/