Rescued Farmer, Texas School 1925 Yearbook Headed to Museum!
I love it when things come together! This little handwritten yearbook will be returning to Young County, Texas.
I will be headed that way as soon as some of this rain stops.
I go visit several cemeteries in the area every time I'm that direction but good ole' Texas mud can be a problem at some of the really little country cemeteries.
This Little Gem of History has Found a Home!
The Old Post Office Museum and Art Center – Photo Collection will be displaying the old 1925 Farmer School photo book – yearbook that Miss Velma Finnell wrote for the school year 1925. Inside the yearbook cover she states that she is the Principals assistant.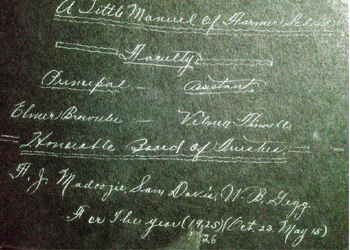 The yearbook was found at an antique store with several items that belonged to Mr. Leon Brownlee. I believe as Mr. Brownlee's assistant she was to help him by making the book for his memories and work at the school.
From what I hear Mr. Brownlee was principal at several very small one room schools in the surrounding area at the time. He also spent many years working for the Brownfield Schools at Brownfield, Texas later on. Thank you Br. Brownlee for keeping the book so we can share your memories of the day and time.
There is also story on Leon Brownlee and the yearbook

Mrs. Velma Roberta Finnell Cheves was born May 3, 1901 in Denten, Texas and passed on July 30, 1986. She is buried at Memorial Park Cemetery in Amarillo. Texas. Her parents were John William Finnell and Sarah Elizabeth Langley Finnell.
In a 1910 census (Ancestry.com) she had several brothers and sisters: Fount F. , Robert Clay, Cora Anna , Etta Florence , John William , and Bessie. And they were living in Denten. Other children mentioned on FindAGrave are Brownlee Wallace and Mary Wallace.
One room school teachers
Velma's sister Etta was also a teacher and she worked as Principal and teacher of the little school of Jean, Texas where she and Velma lived. There was only ten miles between Farmer and Jean.
Thank you Dorman and Young County Texas History/FB for all the feedback and help in getting this book to a place where is can rest and share it's story!
Velma Finnell
Around 1925 Velma was working as a teacher for the small town of Farmer, Texas and made a beautiful hand scripted yearbook of her work there and of the students. This yearbook has been saved and shared online and will be going to the museum to help preserve the little one room Farmer School memories.
Velma had been to college, she was living in Lubbock at one point. She got married and had a little girl. In 1940 she and her husband was living in Hall, Texas and she was working as a teacher and had a little girl.
Thank you Velma for leaving us such a wonderful piece of works and sharing the school year of 1925 of this little one room school and your love for the children and teaching.
Saving and Preserving History
What a wonderful feeling to return something back to which it came. To have something someone put their heart into so we can share it for years to come. Please share the story of this little Farmer, Texas School so families can see the photos and thoughts of these wonderful country kids.
Sharing online works, visiting with others about your finds can help others with their family history. So if you like genealogy, visit an antique store and help get someone's' memory out there where it can be found and returned to a loving spot in someone's heart.
When I return from the trip I will share with you the photos and another story about this little journey.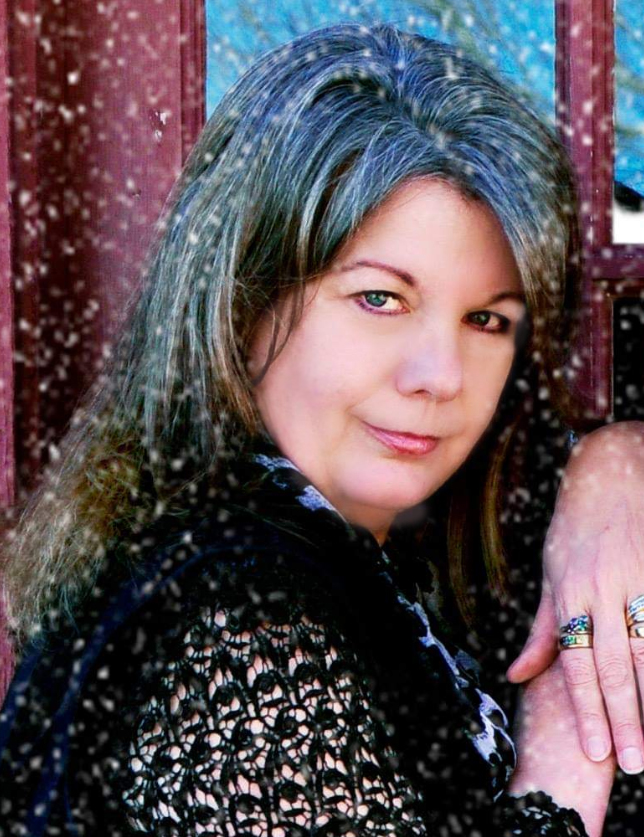 Jena spends her time researching her family tree as well as others. She travels, visits cemeteries and other historical places while gathering and collecting old photos, albums, scrapbooks and other pieces of memorable history to study and share. Jena is a retired teacher, has served as president with her local Historical Society, and maintains a community history page. She also loves photographing historical reenactments, cemeteries and historical places.