Scrapbook Finds New Home
This precious school yearbook has found a new home. This has been delivered to the OLD POST OFFICE MUSEUM in Graham, Texas. This little book is back in Young County where it can be preserved and admired. Photos and hand written history from East Texas.
Lovely memories of an old one room school house in the old town of Farmer that was once called Brush or Brushy. It was named after Rev. William H. Farmer, who settled there sometime in 1877.
Graham Post Office Museum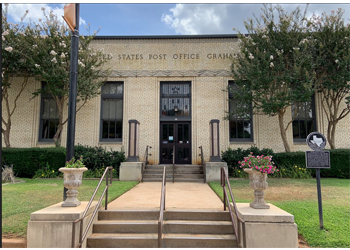 Farmer, Texas – Young County
There was a Methodist church, a store, and post office. In 1892 they had about 125 residents and a couple of blacksmith shops. There was a hotel, barbershop, drugstore, meat market and a weekly newspaper called the Farmer Highlight.
And of course they had this little one room school house as well. Farmer started on the decline when the railroad by passed them to go through Olney in the 1900's.
Thank You Velma for the Beautiful Memory Book
Velma Finnell was the teacher at the Farmer school and her sister Etta was a teacher at another one room school house in the little town of Jean. Jean, Texas was also where Velma and her sister were living with their parents John and Sarah Finnell.
The family had several more children and there are a few stories that have come from this old antique find and box full of memories.
Looking For Family
My next venture will be to try and locate some of Velma's family to let them know about the book and where it has ended up. Maybe some of the family would love to read about these memories as well as knowing that this young school teacher and the principal had the dream to make, keep then share this wonderful book.
These links take you to the full stories pictures and information about the Farmer, Texas one room school house and the 1925-26 hand written yearbook. It also has pictures and names of all the students listed in the book.
There were only a few photos missing, the one of Mr. Brownlee and of the teacher Velma. Which made me sad, but this is still a very unique and wonderful item that has captured so many memories and hearts.
This has to be one of the best finds I have ever dealt with. This old box had the Farmer School Yearbook memories inside, along with four other scrapbooks. One dedicated to Mr. Elmer Brownlee which turned out to be the principal of several of the schools around Farmer. He also went on to be involved with the Brownfield, Texas school district according to some information I found.
It took me a while to put it all together, that all the scrapbooks were connected. A couple of the scrapbooks were about Elmer's daughter and her school years and one was about Leon Brownlee and his older brother Mr. Elmer Brownlee who were a part of WW2.
Here is the link to this story about Leon Brownlee.
I'm in the process of getting some of the items or perhaps the entire WW2 scrapbook to one of the war museums that I talked with a while back about Leon. Hopefully there will be more history preserved with the help from these stories and the wonderful people that reach out wanting these items in their museums.
Thank you so much to the beautiful young lady that agreed to be in the photo with the scrapbook, to Young County Facebook page for all the help making sure this book went to the right place and to Dorman Holub for all of his help with this venture I started several weeks back.
Now for more exciting news.. If you enjoy following us and seeing these items find their wonderful new homes get ready. I have a couple more items that are in the process of finding their new ever lasting museum so they can shine and tell their stories.
Farmer, Texas location
http://www.texasescapes.com/TexasTowns/Farmer-Texas.htm
A great site telling about Young County
https://sites.rootsweb.com/~txyoung/
Young County military heroes
https://youngcountyheroes.com/
Resources:
https://tshaonline.org/handbook/online/articles/hrf05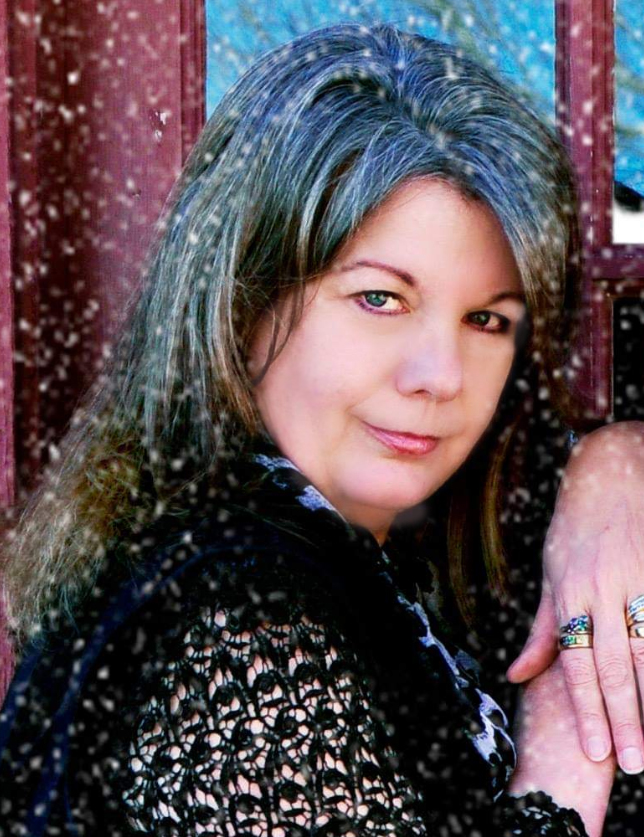 Jena spends her time researching her family tree as well as others. She travels, visits cemeteries and other historical places while gathering and collecting old photos, albums, scrapbooks and other pieces of memorable history to study and share. Jena is a retired teacher, has served as president with her local Historical Society, and maintains a community history page. She also loves photographing historical reenactments, cemeteries and historical places.