Family tree research leads to acquiring a lot of things. Things like photos, letters, wills, and jewelry. It can be a little overwhelming trying to decide what to do with all of it.
When I began researching my family tree, I was obsessed with how many ancestors I could find and how many generations I could go back. It was addicting, and I learned a lot about my family tree, as well as how much I loved doing research.
As the years have gone by, I have realized that the things that I already have in my possession may just be more important than finding an ancestor in a census. I had a new passion, documenting and preserving everything that I have. My goal slowly switched to digitizing and sharing all of the memories, photos, and cherished possessions that I have sitting in storage containers in my basement.
The Importance of Our Family History
A family tree is sort of a puzzle, and everyone in that family has a piece of it – memories, stories, photos, documents, DNA, traditions. Just imagine what we could learn about our genealogy if everyone shared what they have. I feel like that is my job to do with all of the things that I have been fortunate enough to acquire.
When I look at the stacks of things I have, it can be overwhelming. I have found that it's easiest to work on a little at a time. Go over every little detail, which usually leads to many more new discoveries.
Sometimes the things I have supplement the records I have found in doing my research. Sometimes what I already have leads to finding records. Most importantly, the things I have can put an emotional connection to records. It is one thing to find a marriage license, but to have a photo of the bride and groom on their wedding day to go with it, is priceless.
Digitizing Family Records Makes it Easier to Share
Digitizing family records is a great way of preserving everything while making it easier to share. One of the easiest and most important to digitize is photos. Color photos from the 1960s and 1970s have a tendency to fade. Eventually they will be unrecognizable. It is even important to digitize the backs of the photos if there is writing on it.
Scanning and digitizing photos and documents is important and relatively easy, but just as important is taking photos of those things that are impossible to scan. Things like headstones, family homes, jewelry, and keepsakes.
The most rewarding thing about digitizing is it makes it so much easier to share so others can enjoy those family memories also. This is where the Internet plays a big part. These digital images can be saved to as many places as you want.
Social Media and Your Family Tree
Social media can be a great tool for sharing family tree discoveries. Start a family group and encourage everyone to share their photos, memories, and stories. Start a blog and family members can follow along as you do your research.
Start digitizing, be as creative as you want, and work with other family members to put together your family tree puzzle.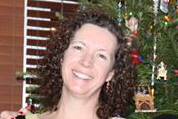 I have a love for genealogy, history, and research. I have been researching my family tree for over nine years. I enjoy documenting and preserving all of the family pictures, documents, and keepsakes that I have acquired over my years of research. In my spare time I enjoy making memories with my family, reading, spending time outdoors, and traveling to historical sites. I enjoy sharing my genealogy discoveries on my blog, http://www.amateurmodernfamilyhistorian.com/