Don't You Want to Know Where They Went on Trips and Vacations?
We are going to try and date a post card photo, follow along!
I'm not having much luck finding what I want on this photo.
I found one for sale on the web but it seemed to be a newer version of the staged photo opportunity that shows everyone you were there.
At least to me it looks like they are standing in front of a painted wall with a staged prop in front of them. I guess I will find out!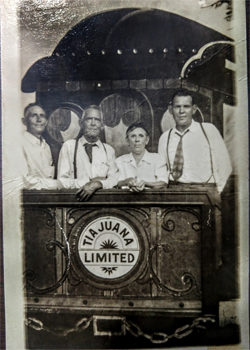 You Can Find Help and Hints in Really Strange Places
I did find one article or really a newsletter called Motion Picture Classic dated September 1916 that described the Tia Juana Limited. It is a "drawn by a tiny oil-burning engine which makes up in voice for the lack of avoirdupois -electric cars or Studebaker Six." I do believe he is making fun of the old rail travel. But, of course the writer was living in the time period. (The link to the newsletter is at bottom of page, it is very interesting.)
I would love to ride in any one of them today! But, of course I love old things like this and would surely not want that to be my only means of transportation.
Traveling to Tijuana
It seems it was a big deal if you were in Los Angeles at the time, that you traveled to the south to Tijuana to the popular marriage place and horse racing track. Maybe it was just a popular vacation place that everyone just had to travel to once each year.
It seemed the place to go for the Hollywood elite during Prohibition just after 1919. Tijuana's tourism grew during that time frame.
I think I went to one of the little towns when I was little!
I can't say for sure when, but when I was very small my parents took my brother and I to Disneyland. We had an aunt that lived in the San Diego and we all went across the border shopping. Wow, that brought back some memories! I can remember buying some of those maracas to bring home for my souvenir item. I was so young I was still riding the little rides where you were in flying Dumbo going up and down and around in a circle. Oh, and I get sick on that type of stuff!
So was it a train ride?
I keep thinking it was. I found a restaurant and mobile food service that lasted three months in 2019. That brings me to another trick!
If you can't find something in writing in a search engine, click on "images" and see what you get. It just worked for me, plus if you try a different search engine you get totally different things.
Why am I so unsure of the train thing? One I'm a photographer and the photo looks like it is just a backdrop with a prop in front of them. So maybe we will see if I'm wrong.
Thank you Google
I clicked on images,and hits came up that the web search just would not bring up. Two hits that transfer me to Pinterest.com, and then following some links I found a great article to give me some helpful information.
So, after a very long interesting read I have finally found that it is indeed a train. The tracks were completed on October 2, 1916. (so right here is a beginning time point for my photo.) We now know it was taken sometime after this date. The train traveled from San Diego to Tijuana serving patrons that were going to see the horse races.
There were many problems getting the tracks finished
Seems like the railroad had one big problem after another and I'm not seeing an exact date to give me a time good frame. But the cars and steam engines were being scrapped by 1940. The gap is longer than I wanted but at least there is something to go on.
This was an absolutely great read if you are interested at all visit the link below to sdrm.info history.
Now we have a great set of dates for the photo. 1916-1940. I have only seen two other photos in front of the train like this one. One is dated 1930 and the other is not dated that I could find. Judging by the clothing I'm tempted to say this photo is closer to being between 1930 and 1940.
I Guess We Take a Wagon Part of the Way!
There is another article out there that states that the train was running before 1914 when these cars were retired. The cars were built in 1888, and used on the tracks. Then retired on a farm in Descanso according to an article about a tent city. In 1996 car number one was purchased for $4000 and restored and sits at the National city Railcar Museum.
This creates another problem, if the car is restored and in a museum then it is possible photos could be taken in front of it even today. So unless you recognize the people in the photo it may never find its place in someone's tree. Which is sad!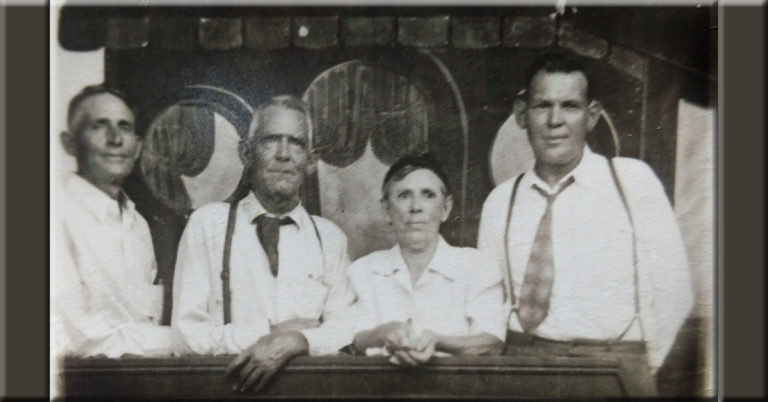 Lets Try and See if Dating the Post Card and Pin Point a Date!
The only other thing is the fact that it is a post card photo. So let's take a look at the post card time frames. There is what is called the Pioneer Era dated 1873-1898. A Private Mailing area 1898-1901. And The Undivided Back Era between 1901 and 1907. We can stop here for a minute. The postcard we are searching for is a Undivided Back Era postcard. So this is a definite fact and gives an absolute date for the photo.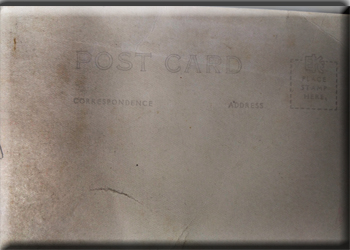 Now I'm going to go back to my newspapers and try again for the dates we came up with. This narrows things down a great deal and try one more time just to see if there is anything on the train.
It Works Every Time! Take a Break and Go Back to it Later!
I found a great write up in a newspaper out of Maryland dated July 6, 1905. It is a very long article so the link is at the bottom and I will hunt information that will help with our dates only.
Well a Stage is About the Same as a Wagon I Guess!
So first the train did not go all the way to Tijuana at this date. The tracks were not built to cross over the border yet so once the train got to the border you had to "leave the train cars and get on two stages each drawn by four horses and ride across the Valley to Tijuana." According to the article they also traveled to see bull fights, and all sorts of gambling houses.
It Sounds Like a Great Trip!
This group also went to see Boundary Monument. Then they headed back to the trains. Oh, one of those things they picked up while they were there were Mexican Cigars. Wow, this sounds like such a great trip. I wish I had been able to do something like this. Next they traveled back to National city and had dinner. After seeing many other sites they traveled back home and the trip took about two hours.
I know the tracks weren't completed until 1916. And if the photo was taken some time between 1901 and 1907, then then had to had taken the train to the border then the wagons the rest of the way. Maybe it is a painted prop photo in Tia Juana because the tracks were not finished at the time to use the train as a prop.
That is my conclusion
If the photo was taken in Tia Juana it would have to be a prop type photo. I guess you could say they took the photo with the train on the San Diego side of the trip! Maybe I will leave it up to someone else, hopefully this will spark a conversation and I will get some feedback. I have seen many others writing about the tent cities. So it's game on… maybe someone will recognize the people in the photo.
References and links:
https://books.google.com/books?id=rl4hAQAAMAAJ&pg=PT770&lpg=PT770&dq=tia+juana+limited&source=bl&ots=g_zGDBkm-H&sig=ACfU3U3oO0Dg0H7zQ_ENm-b34aQkW06gvw&hl=en&sa=X&ved=2ahUKEwihgqTIlfbhAhVxQt8KHQSkCJU4ChDoATASegQIBxAB#v=onepage&q=tia%20juana%20limited&f=false
https://www.newspapers.com/image/339097207/?terms=Tia%2BJuana%2BLimited
https://www.solocheck.ie/Irish-Company/La-Tia-Juanas-Limited-642178
https://www.pinterest.com/pin/207587864048881497/
http://postcardvalues.com/postcardhistory.html
http://sdrm.info/history/sda/history.html
https://coronadotimes.com/news/2015/01/27/community-voices-this-is-not-a-historic-coronado-trolley/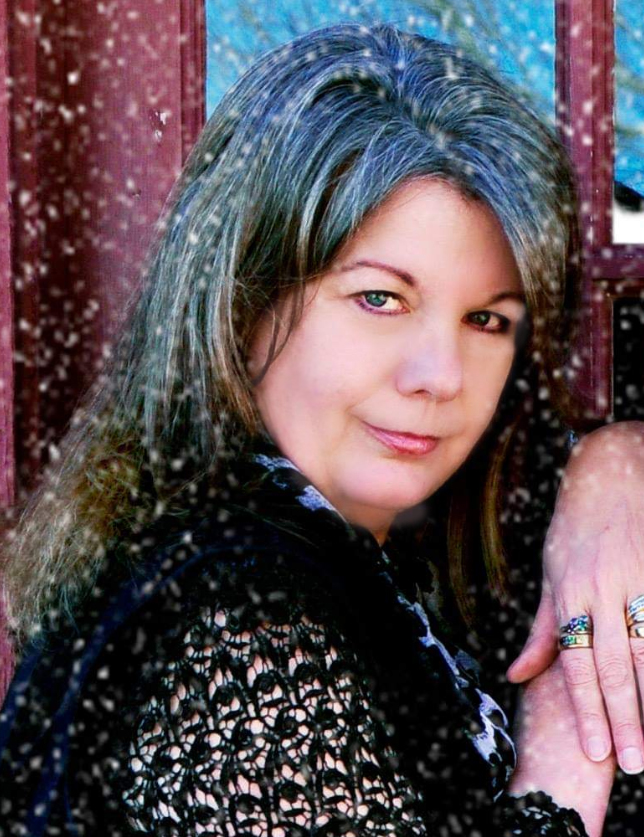 Jena spends her time researching her family tree as well as others. She travels, visits cemeteries and other historical places while gathering and collecting old photos, albums, scrapbooks and other pieces of memorable history to study and share. Jena is a retired teacher, has served as president with her local Historical Society, and maintains a community history page. She also loves photographing historical reenactments, cemeteries and historical places.