Rescued photos, maybe there is someone here for your tree?
December 1942, just married in Oregon. What a beautiful photo. There is no other information. He has three bars on his uniform. I wish I knew more about them.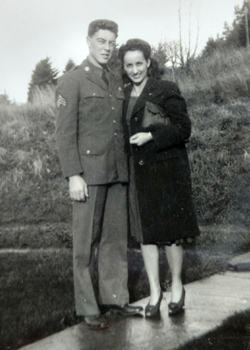 This one says "Charlie and Cleo Giles ( Lee Giles brother) maybe a wedding picture". Photo stamp reads Calvin Calena, Kansas.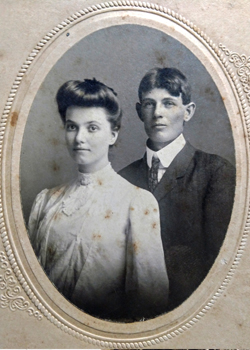 This is a very large print from the Conrad Studio in Chicago, Illinois. There is sadly no information at all but it appears they all three got married at one time. Or maybe it is something else altogether but it is an awesome picture and I bet there is a wonderful story out there somewhere to go with it.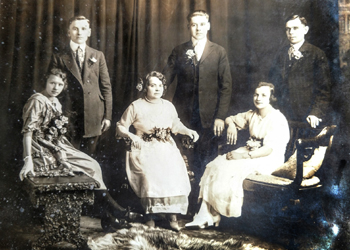 A Very Fancy Occasion
This is a wonderful photo, all dressed up. I would not think a wedding photo but I guess it could be. Maybe it is an Anniversary photo. On the bottom it looks like Evin Boelter. When I did a search There was a Elvin Bolter from Wisconsin. I looked at that because the photo mark is Carter-Hanson of New London, Wisconsin. This is a large matted photo and in really nice condition. This photo was found in Lubbock, Texas.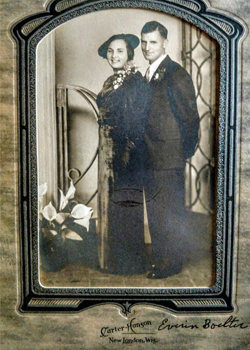 The only thing I could find on this studio was that is was in New London, Waupaca County. The dates the studio was active was 1924-1928. That is a very small window on the dates. It could be helpful maybe.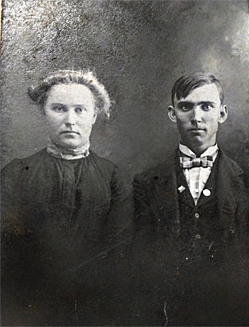 This photo is actually a sepia color, I'm not sure why it came out looking like this. On the back of the photo is written Aunt Lillie and Uncle Mack Richardson. He has two pins on his vest, which makes me think he was in some kind of organization. But they could be anything really. There is no other information for these two, except that I found the photo in Oklahoma.
Jack Hickmor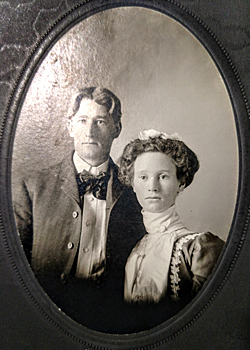 Well, at first I thought the last name was wrong but I looked it up and according to ancestry there are surnames like this and some back in the 1800's. So on the back all it states is Jack Hickmor, no dates or anything. The mat is really very nice, better made than some of the other photos but there is no studio stamp of any kind on it.
Doyle, Aunt Lucy, Delmar and Eula Kelly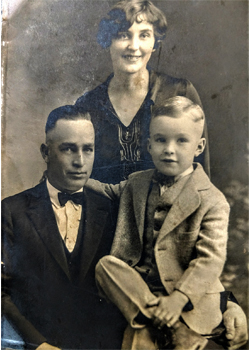 These two go together somehow. I just don't know how right now. On the back of the photo with the little boy it is marked Aunt Lucy, Uncle Doyle and cousin Doyle Jr. The photo of the couple is written in the same handwriting style, and the same pen. On the back it reads Delmar and Eula Kelly. The girls look so much alike I think they could be sisters.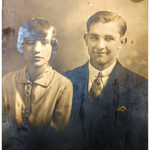 Meet Ella Rattliff Gaston Davis.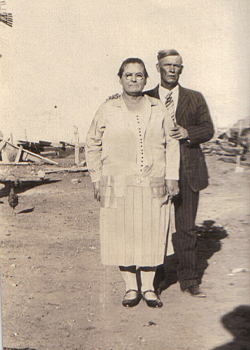 After her first husband Bevely died she remarried this man by the name of Will Davis in 1931, in Rotan, Texas. She lived out her life in Rotan and is buried in the cemetery there. She had six daughters and one son by her first marriage. Myrtle, Buelah, Mable, Gladys, Juanita, Thelma and the boy was Ollie. This looks like maybe the day they got married but I can't say for sure. They are all dressed up though and the marriage was in 1931. I may try looking up and seeing if there was some kind of major storm or tornado around Rotan that year. Why, because looking around them I see one chicken running around but everything else looks like it has been blown down or something else happened. Always look deep into the photos for those clues to uncover the real story!
Rotan, Texas Storm – Possible Tornado
Well, looks like there was a pretty bad storm on June 16, 1931. The Abilene Reporter News had a piece about a storm west of Rotan and by the way it reads it does sound like a tornado. That might help out a little for a marriage date.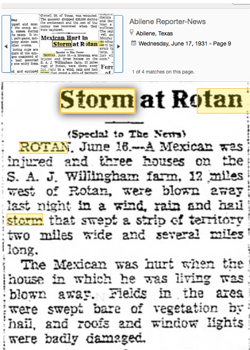 Slinker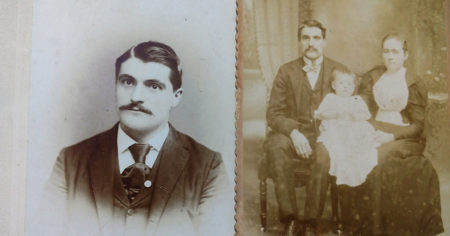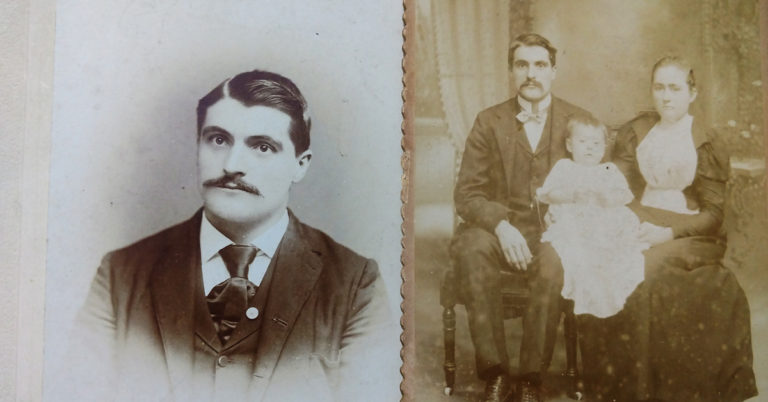 This is two separate photos, one had no name but I found them in the same basket. On the back of one is written Jack A. Slinker. Both photos were taken at the same studio, Kauffman in York, Pennsylvania. They are both large cabinet photos and the one with the name on it is where Jack is by himself and it is dated 1897.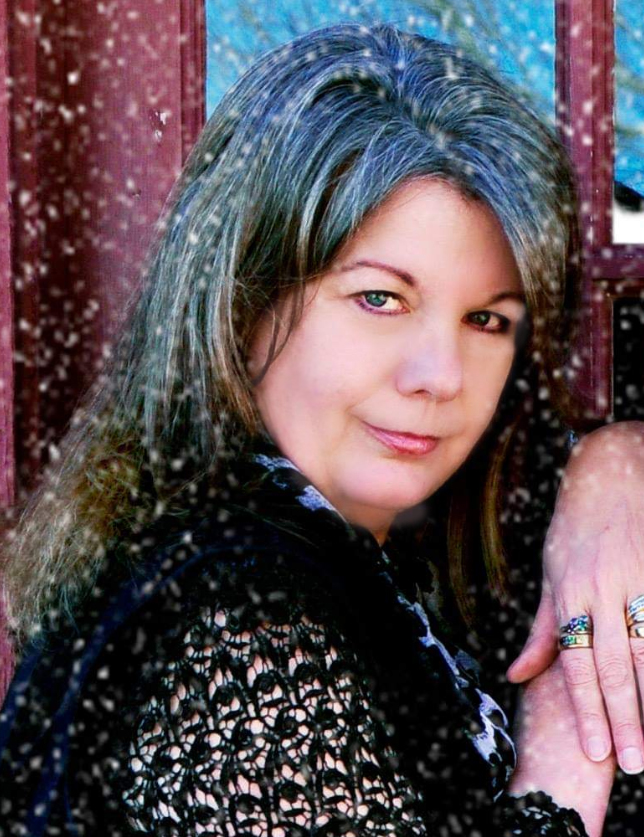 Jena spends her time researching her family tree as well as others. She travels, visits cemeteries and other historical places while gathering and collecting old photos, albums, scrapbooks and other pieces of memorable history to study and share. Jena is a retired teacher, has served as president with her local Historical Society, and maintains a community history page. She also loves photographing historical reenactments, cemeteries and historical places.